How WelcomeWare Enabled Bacci & Glinn to Retain Their Front Office Manager and Increase Patient Check-In Efficiency
The Situation
Bacci & Glinn PT, a Kinetic Care Group Company is a 2 clinic physical therapy practice with locations in Visalia and Hanford, California. Short-staffed, Bacci & Glinn experienced a lack of front desk coverage across their clinics, resulting in their patients experiencing longer check-in times and their front office coordinators taking on an ever-increasing workload.
Daisy, their front desk manager, who has been with the practice for 7 years and who typically supported their front office coordinators, relocated to Alabama. Bacci & Glinn needed a front desk solution that offered personable, front desk coverage that would enable Daisy to support her in-person team and alleviate the additional front desk workload their front office coordinators were managing.
Understaffed
Bacci & Glinn had 2 vacant front office coordinator positions.
Overworked Staff
Front office coordinators were spread thin and could not complete all of their daily tasks.
Office Manager Relocating
Bacci & Glinn's front offer manager was relocating and could not physically support their in-person coordinators.
Lack of Coverage
Patients had a long wait to be checked in and this was hurting patient satisfaction.
The Solution – WelcomeWare
WelcomeWare was implemented to increase Bacci & Glinn's front desk coverage, improve their patients' experience, and enable their front office coordinators to focus on all aspects of their roles. Bacci & Glinn's new check-in structure now allows in-person front office coordinators to greet and check in all NEW patients while all RETURNING patient check-ins are handled by Daisy through the WelcomeWare platform remotely.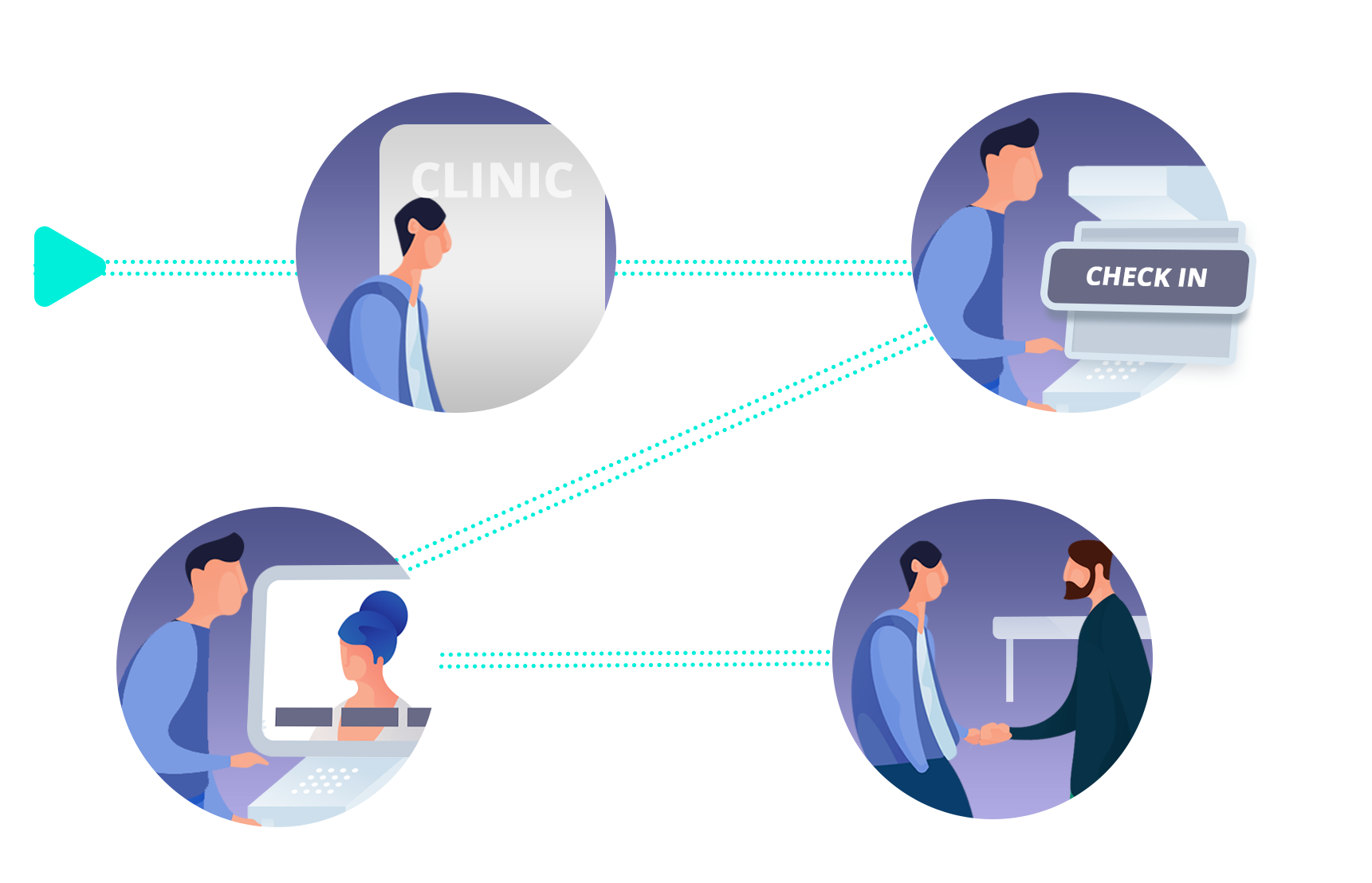 Through WelcomeWare, Daisy greets and checks in patients at both the Visalia and Hanford locations. Using WelcomeWare and their EMR system side- by-side, Daisy handles all returning patient check-ins. Payment is collected and patients' future appointments are confirmed and/or rescheduled. At a returning patient check-in speed averaging 30 – 45 seconds, Daisy can field check-ins at both locations quickly and efficiently.
With WelcomeWare, there is one less thing to worry about. WelcomeWare is more efficient, and it's really fast. It frees up the availability of our in-person team so they can help our new patients, and it allows me to focus strictly on work. I can check in 80 – 90 patients a day within 30seconds and still maintain personable relationships with our patients.
Daisy, Front Desk Manager,
Bacci & Glinn PT,
a Kinetic Care Group Company
Since implementing WelcomeWare, Bacci & Glinn have found a solution that meets all of their front desk needs. All returning check-ins are completed through the WelcomeWare kiosks, providing valuable support to their in-person front office coordinators. Not only are in-person coordinators no longer overworked, but they also have more time to offer a more hands-on experience for their new patients.
Front Office Manager Can Support Team Remotely
Admin Staff Are Supported
Reduction in Front Desk Costs
Optimized Front Desk Operations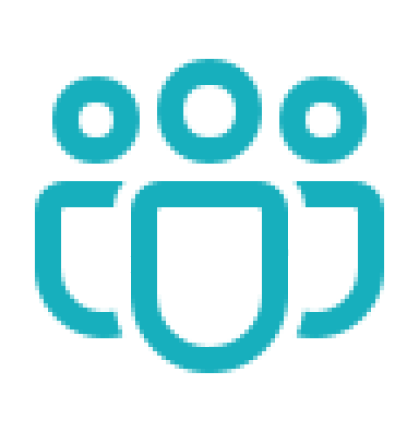 Front Desk Properly Staffed and Supported
Bacci & Glinn's front office coordinators are supported at all times, and there is never a build-up of patients needing to be checked in. The new allocation of check-ins between in-person coordinators and WelcomeWare kiosks (which represents 80 – 90% of patient check-ins) allows the front office coordinators to focus on their core tasks: optimizing Bacci & Glinn's front desk operations.
Whether through in-person interactions with the front office coordinators (in the case of new patients) or through the WelcomeWare kiosk, patient relationships are built and maintained. Bacci & Glinn have also maintained the important influence of their front office manager across their clinics as she directly supports their in-person team as needed.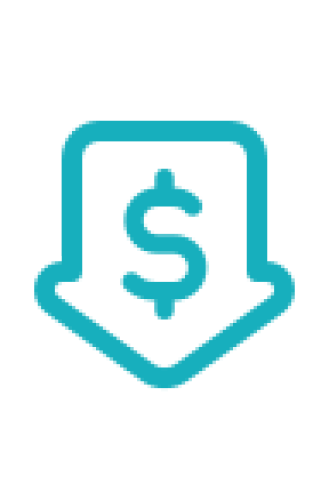 Reduction in Front Desk Overhead Costs by 40%
Thanks to the implementation of WelcomeWare, Bacci & Glinn has reduced their front office coordinator requirement by 40% or 2 full-time employees. Daisy's support eliminates the need to hire more office coordinators, as her presence through WelcomeWare covers 2 office coordinator positions.
The decrease in front desk positions required to be filled means time is saved on hiring and training new office coordinators. WelcomeWare's implementation has resulted in direct cost savings for Bacci & Glinn and indirect time savings for Daisy.