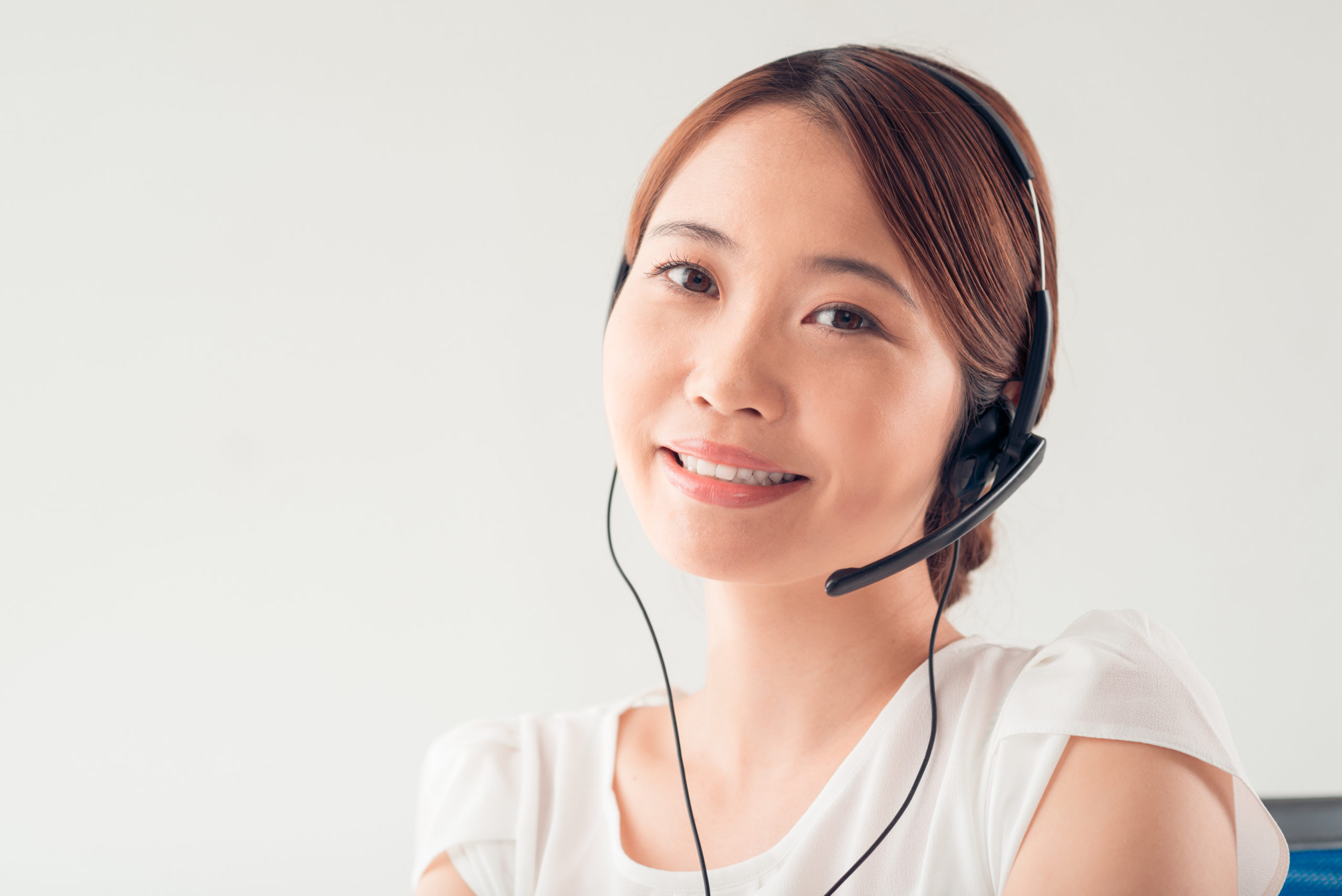 Virtual Office Receptionist: Expectations vs. Reality
While many jobs have been able to adapt to the remote work trend, it's hard to process how a "virtual front desk" works. People are often more familiar with live receptionists at the front desk, so the idea of virtualizing the front desk spawns a lot of thoughts about what to expect.
Some perceptions may be far-fetched or exaggerate some aspects of a virtual front desk. If you're thinking of transitioning your current front desk to a remote setup, it's best to know the realities behind a virtual front desk in order to manage your expectations.
Here are some common expectations of virtual receptionists and the reality behind each one:
Expectation: Always on the screen
Virtual receptionists perform practically every function the same as live receptionists. This means that just like with live receptionists, customers will always see virtual receptionists on the screen the moment they walk in.
Reality
Like live receptionists, virtual receptionists are always available at the front desk to take customer queries. However, they only appear on the screen after the visitor interacts with the healthcare kiosk, which is typical of virtual receptionist platforms like WelcomeWare.
This actually gives you an enormous advantage. Instead of being always visually present at one front desk all the time, your virtual receptionists can be visually present on prompt at multiple desks seamlessly. This enables you to leverage the same front desk team for all of your locations, no matter where they are.
Expectation: Never takes leaves
Since virtual receptionists will often work from their homes, that means they never take leaves and are always available to attend the front desk.
Reality
Taking leaves is a right of every employee, whether they're working in the office or at home. Thus, like any other employee, your virtual receptionists are entitled to take days off for vacation, sickness, or emergencies.
On the other hand, one reason why live receptionists take leaves is because of the tedium of their work. The wear and tear of daily preparation and commute to and from the workplace can lead to their burnout. By allowing your receptionists to go virtual, you can reduce their stress and allow them to be far more energetic and productive, leading your front desk to perform much better.
Expectation: Requires hiring new employees
Virtual receptionists and live receptionists exist in different categories. If I want to virtualize my front desk, I'll have to replace my current one with a dedicated virtual receptionist service.
Reality
There is no need to hire new receptionists for a virtual setup when your current ones can attend the front desk well. Again, the difference is that your front desk will be working remotely. This involves providing the proper equipment and implementing the right protocols to maximize your virtual receptionists efficiently.
Platforms like WelcomeWare, for instance, can enable any company's current receptionists to attend the front desk just as well virtually as they can in-person.
Expectation: Lacks the human touch
Putting receptionists on the screen instead of behind a physical front desk? The front desk experience will lose the human touch! Smiles and conversations through a screen are never the same as in-person. It will be like just having self-service kiosks instead.
Reality
Virtual office receptionists actually retain the human touch – the only difference is that they're on a screen.
And unlike self-service kiosks, virtual receptionists are more than capable of dealing with issues that are complex and even non-standard. They can handle complex scheduling and customer grievances, and even help elderly customers or customers with disabilities who may have a hard time using the kiosk.
Expectation: Worsens company culture
Virtualizing the front desk means fewer in-person employees at the workplace, which can cause the company culture to deteriorate.
Reality
If remote work affects the company culture, chances are there are much deeper issues than where your employees work. What defines a company is not geographical difference, but shared goals and values.
On that note, turning your front desk virtual may actually strengthen your company culture. Besides letting your receptionists work in a remote setup, it enables them to attend the front desk in various locations at the same time.
Having the same receptionists work on your entire front desk operations without much expense to their health does more than build their skillset – it establishes a strong foundation of trust, loyalty, and ultimately, cohesion to the company culture.
Managing your expectations around the idea of the virtual front desk is the key to harnessing the benefits of having one. Another essential factor is making sure you install the right kind of equipment for it to be possible for your current front desk to make the transition. For best results, use a virtual receptionist platform like WelcomeWare to enable your receptionists to go virtual.
See your receptionists work in (virtual) action
WelcomeWare can bring your virtual front desk into a reality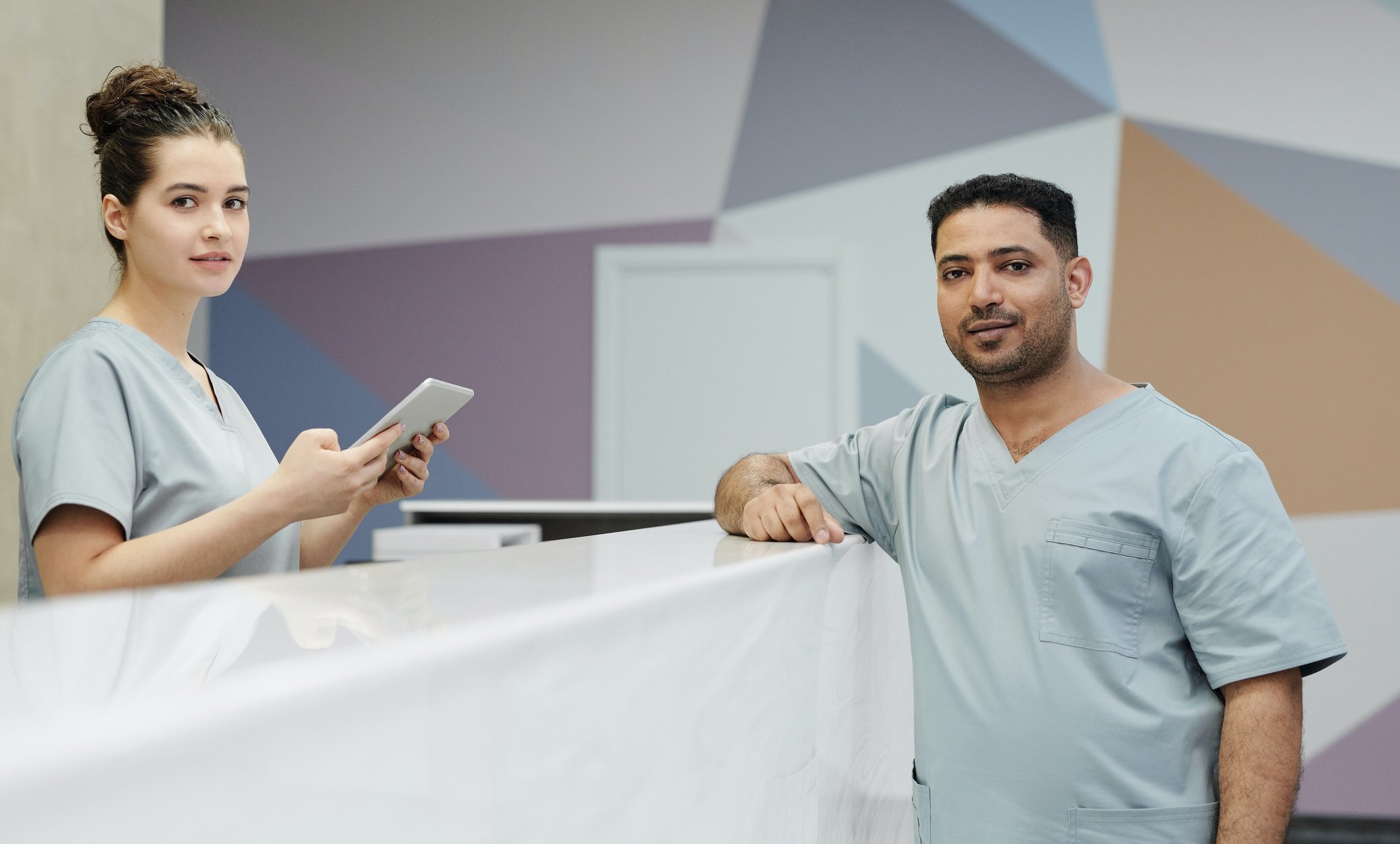 Serving patients in healthcare requires a team effort from hospital staff, with the medical receptionist being the most visible on the front lines. The daily...
read more