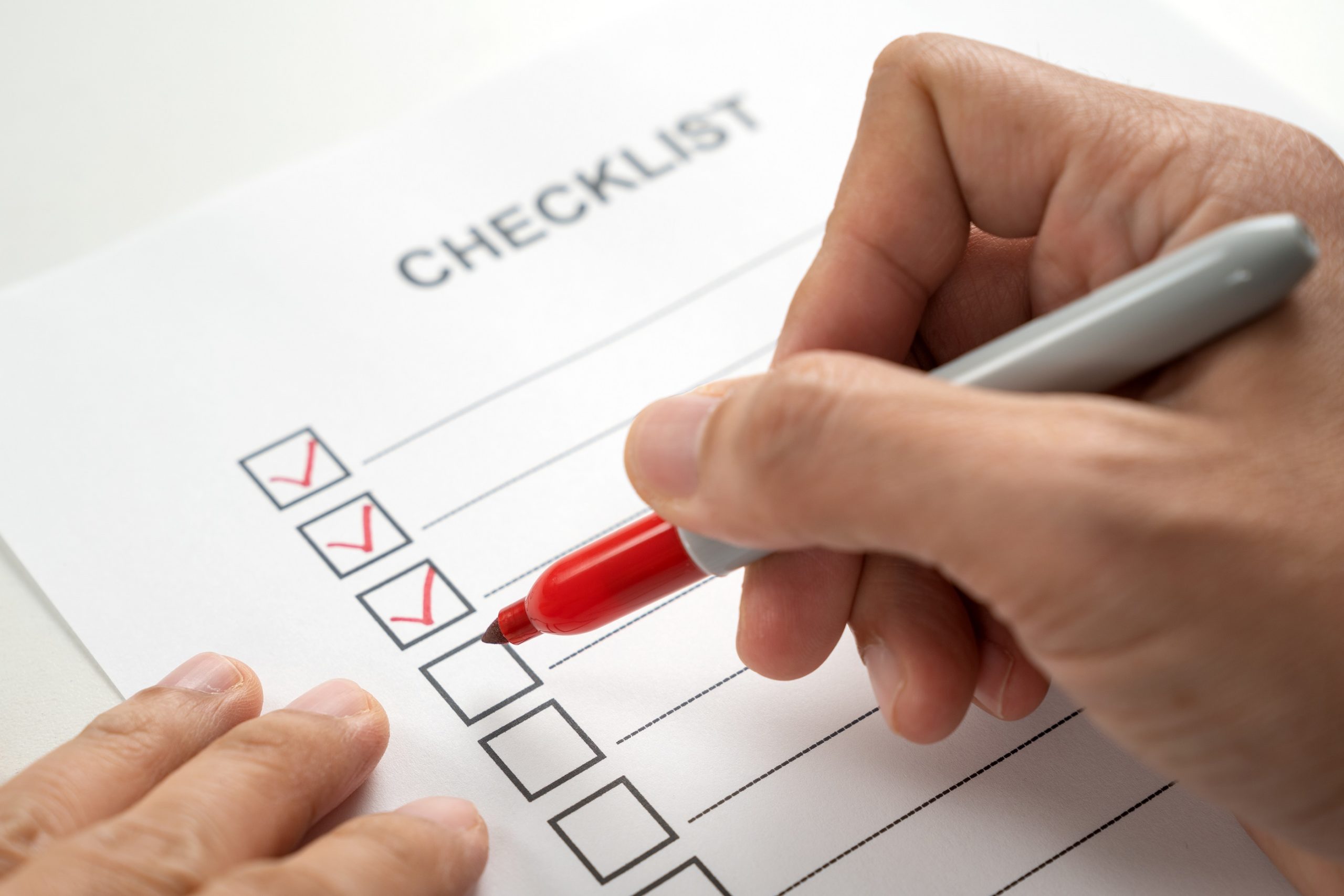 Checklist: Crucial Features You Should Look For in a Visitor Management System
Your company decides to invest in a visitor management system — great! Question: what should you look for in your next VMS?
Regardless of your use case, there are critical general features that you must look for in your VMS. Otherwise, you might spend more on specific features that are occasionally beneficial rather than features that are always essential.
In other words, you must choose the best visitor management system features that can service your needs regardless of your industry or specific use case.
Why choose the right visitor management system?
Choosing the right VMS has advantages besides avoiding expensive mistakes. By now, you probably know that a VMS makes it easier to manage and track visitor flow. That's only one of many benefits that the right VMS can get you.
To name a few more, a VMS can:
Enhance the customer experience. Most modern visitor management systems digitalize the check-in process. Instead of the traditional pen-and-paper method, your customers can instead check in through a kiosk, for instance. This streamlines the process and makes checking in convenient for your customers.
Improve your security. Your VMS keeps track of who comes in and out of your business and at what time. This allows you to know if there are any solicitors sneaking around in your building on unofficial (or nefarious) business.
Future-proof your workflow. MarketsandMarkets.com reported that the market size for visitor management systems is projected to grow to $2.3 billion by 2026 (from $1.1 billion in 2021). This means that at this point, using a modern VMS is becoming more important than ever as it is becoming an industry standard for companies everywhere. Customers may soon become dissatisfied with the old pen-and-paper method: having a high-quality VMS is a must.
List of best visitor management system features
With that said, your VMS must have features that cover multiple areas of visitor management. To get a better understanding of the best features you should consider, it's ideal to divide them into three categories:
Check-in process – Ability to streamline the check-in and check-out process
Convenience – How well the VMS makes front office workflow processes hassle-free
Software capabilities – Usability and integration with other apps in your current system
Check-in process
As mentioned before, most visitor management systems today have turned the check-in process digital. Additionally, what you need to look for are key features that further enhance the customer experience.
Contactless check-in
Going contactless was the objective for many businesses to make the check-in and check-process safer due to COVID. One example of this is medical clinics using healthcare kiosk technology to ensure a safe check-in process for patients. But even today, a contactless check-in process can make it more convenient for your business to reduce headcount and cut down on costs.
There are two ways you can enable a contactless check-in process:
Provide a digital intake form through a kiosk.
Provide a QR code that visitors can scan to access a log form they can fill out on their phones.
Document and ID scanning
Physical records like documents and IDs may still be necessary for your company to track. Traditionally, you would have front office employees scan them. But if your VMS is capable of scanning them on its own, it can streamline the check-in process while freeing up your staff for more complex responsibilities. This is especially true if your business regularly faces a large volume of visitors.
eSignature capture
Legal verification for waivers, privacy documents, and confidential information is often attained from physical signatures. Thankfully, you can achieve the same effect with digital signatures using a VMS. Your system must be programmed to prompt and enable visitors to provide their signatures, typically on a touchscreen kiosk.
Temperature measurement
While measuring your visitor's temperature before entry was a more crucial feature during COVID, it may still be vital today. Keeping track of your visitors' temperature allows you to make more informed decisions to maintain the welfare of your business for both employees and customers.
Visitor photo capture
Having only visitor credentials may be insufficient to track who should be in the building. Capturing a photo of your visitors can significantly improve your company's security. Ensure your kiosk and VMS is able to take a picture of the visitor during check-in.
Keep in mind, however, that you must notify the visitor and obtain their consent before taking a photo. Photographs of people, even for registration purposes, can be considered sensitive data. Check relevant local laws and regulations.
Convenience
While convenience is one of the essential benefits of having a VMS, it should go both ways, however. You have to look for visitor management system features that benefit both your company and your customers by making front office processes more efficient and convenient.
Intuitive user interface
The aesthetic design of your VMS can be a contributing factor to the customer experience. Ideally, your VMS should have a simple, intuitive interface that makes it easy for the customer to go through the check-in process. Otherwise, it can be a turn-off if your visitors have a hard time because of an awkward interface, as this defeats the purpose of a VMS.
The same applies to the backend. Your employees must be able to navigate and interact with your VMS to access salient information. A clunky user interface can make long hours behind the screen tiring and headache-inducing. On the other hand, a cleaner, clutter-free UI may be more pleasing to the eye and far less likely to tire them out quickly.
Visitor arrival notifications
As soon as a visitor checks in, your VMS must be able to notify the relevant department or employee via visitor arrival notifications. This way, your staff can quickly and readily attend to the visitor, making the workflow and customer experience a lot smoother.
Software capabilities
Most modern visitor management systems are digital, which means that their capabilities lie in how well they perform as software. Chances are, software is already an integral part of your workflow through programs for data entry, project management, and other types. Thus, the ideal VMS should be able to fit into your current workflow like clockwork.
Easy-to-install
As your business grows, you'll install your VMS on more hardware components more often. It should be as easy as plug-and-play: no need for unnecessary configuration or workarounds to make the VMS work on the new hardware. Otherwise, it can be counterproductive to your expansion efforts. Sometimes, there may be change management needed, and therefore it's critical that your vendor is able to assist with installation and onboarding.
Security
One of the key features of a modern VMS is security. You may have a watch list of visitors who you need to observe more closely. Typically, you would brief your staff about this watch list. However, they may get too busy with their workload and become unable to identify whether a watchlisted visitor has entered the premises.
Thus, a digital VMS should be able to have features that allow you to come up with countermeasures or protocols for any security issues. For instance, you should be able to set the VMS to send a notification to the relevant departments when a watchlisted visitor has checked in or checked out.
Other features
The features above are crucial to your search for the ideal VMS. However, there are some visitor management system features that, no matter what industry you're in, can be advantageous in some areas:
Customizability: Being able to customize the appearance of your VMS can help better reinforce your brand image. Besides that, you should be able to modify your VMS to accommodate other additional features that suit your specific needs.
Auxiliary hardware: While it's crucial that a VMS should work with any hardware, it can also help if the VMS provider offers hardware options that would work best with the VMS. This is important as you want to make sure that you have support in case of technical issues.
End-user customer service: Your company must be able to maintain and operate the VMS in-house. But if complex issues appear that are difficult to resolve on your own, your VMS provider should be readily available to help you every step of the way.
Keep in mind that relying on a VMS alone may not be enough, as it often lacks the human touch that receptionists usually offer.
Fortunately, there is a solution: live-streaming receptionists. Instead of kiosks with limited customer interactability, your receptionists can livestream themselves and facilitate the customer experience, which no automated kiosk is capable of. With a virtual front desk platform like WelcomeWare, you can leverage a robust VMS while utilizing your current virtual medical receptionists to deliver the most optimal customer experience for your visitors.
Enhance your front desk operations with the ideal VMS
Learn what WelcomeWare can do to streamline your front office workflow
An empty front desk can significantly impede the patient experience in an outpatient clinic. One of the growing solutions is to automate your front desk...
read more