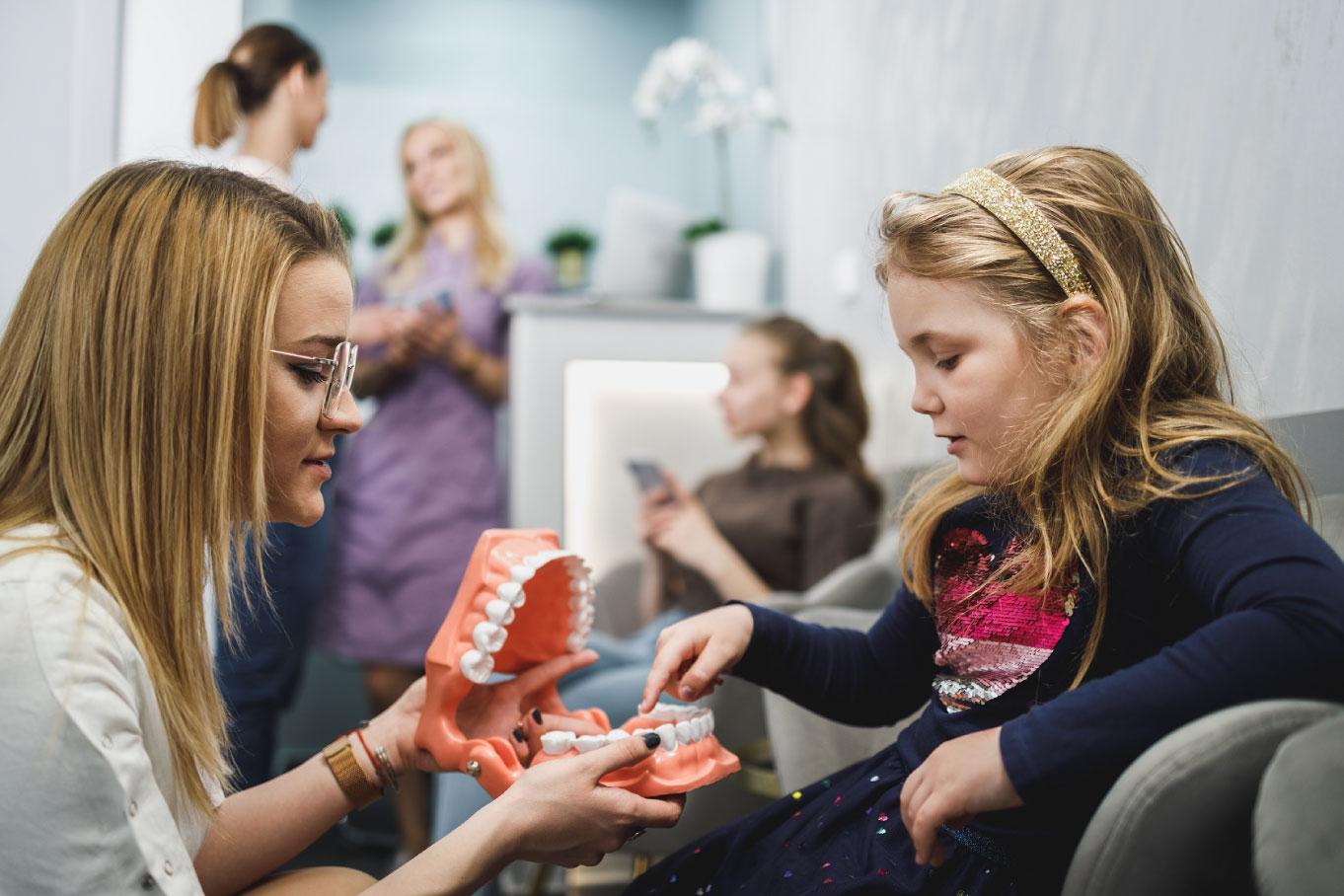 What to Look for in Your Dental Receptionists
Your receptionists are the first people your patients see when they enter your dental clinic. Besides the fact that they attend the front desk, this is important because your dental receptionists can serve a critical role in increasing your clinic's profit margin.
Maximize your clinic's profitability by looking for these factors in your dental receptionists:
Calming down patients
50% to 80% of adults in the United States have dental anxiety, and at least 20% of patients see their dentists irregularly. In other words, your patients are often scared when they enter your dental clinic. They may also prefer to visit your dental clinic at irregular intervals. This can lead to untapped profitability for your clinic.
Thus, your dental receptionists must be capable of detecting when patients are anxious and identifying how they can calm them down. You can train them to observe patients and alleviate their anxiety. Here are a few ways they can calm down your patients:
Strike a friendly conversation.
Make jokes about their own stories with dental appointments.
Reassure them about the process.
This is vital because your receptionists can help you access a higher profit margin by easing your patients' anxiety. If your patients are actively calmed down before their appointments, they may want to come back more often.
You can discuss ways to address this issue with your receptionists during their training.
Maintaining image of the clinic
In a 2021 New Zealand study, researchers discovered that dental patients have various criteria for selecting and evaluating dental services. These include:
Friendliness of the dentist
Appearance of clinic facilities
Being able to see the same dentist at every visit
After service factors (i.e., how dentists treat new dental problems from returning patients)
While there was no mention of the front desk experience in this study, your receptionists can help in these areas. Some examples include:
Creating a warm, welcoming atmosphere and environment for the patients
Helping maintain the cleanliness of the reception area
Scheduling future appointments where patients meet the same dentists
Sending texts or emails to remind your patients about upcoming appointments to prevent no-shows
Helping your dental providers
A general dentist in your clinic can see up to ten to fifteen patients per day. This means that your dental providers may have their hands full most of the time. While hands-on dentistry may be outside a receptionist's scope of practice, your receptionists can still help your dental providers.
Some ways include:
Taking on their administrative work
Scheduling appointments based on their preferences
Collect patient information before the appointment
For best results, encourage a strong relationship between your receptionists and dentists. Even if they may see each other rarely, establishing rapport can reduce burnout and maintain performance.
Upselling other dental services
In the long run, your dental practice is a business where you find success through patient retention. Maintaining a high baseline of retention is essential to having a high profit margin. However, you can raise your margin even further by upselling other dental services on top of the ones that your patients are already taking. This is a subtle but effective way of increasing profit.
Your dental providers can do this by recommending other dental services during the appointment. However, patients may be unreceptive to their advice due to dental anxiety, making them worry more about the procedure.
Instead, have your receptionists upsell to your patients. If your receptionists manage to exude openness and warmth before and after the appointment, your patients may be more likely to listen to them.
However, this means that your receptionists have to be very familiar with your offerings. If you want to leverage your front desk to access upselling opportunities, train them on things a dental receptionist should know about basic dental services. Later, orient them on your clinic's specific catalog of offerings.
Great dental clinic receptionists can bring a lot of value to your dental practice. However, they may be geographically far from your reach. If you want to access a larger pool of receptionists, consider transitioning your front desk to a remote work setup with a virtual receptionist platform like WelcomeWare. Besides allowing you to reach better-fit receptionists, leveraging virtual dental receptionists can significantly benefit your dental practice and bring more value than a physical one. WelcomeWare also offers dental front desk outsourcing solutions, giving you access to a pool of proven dental receptionists.
Enable your front desk to go virtual while keeping the smile
Leverage WelcomeWare to enhance the front desk experience of your dental practice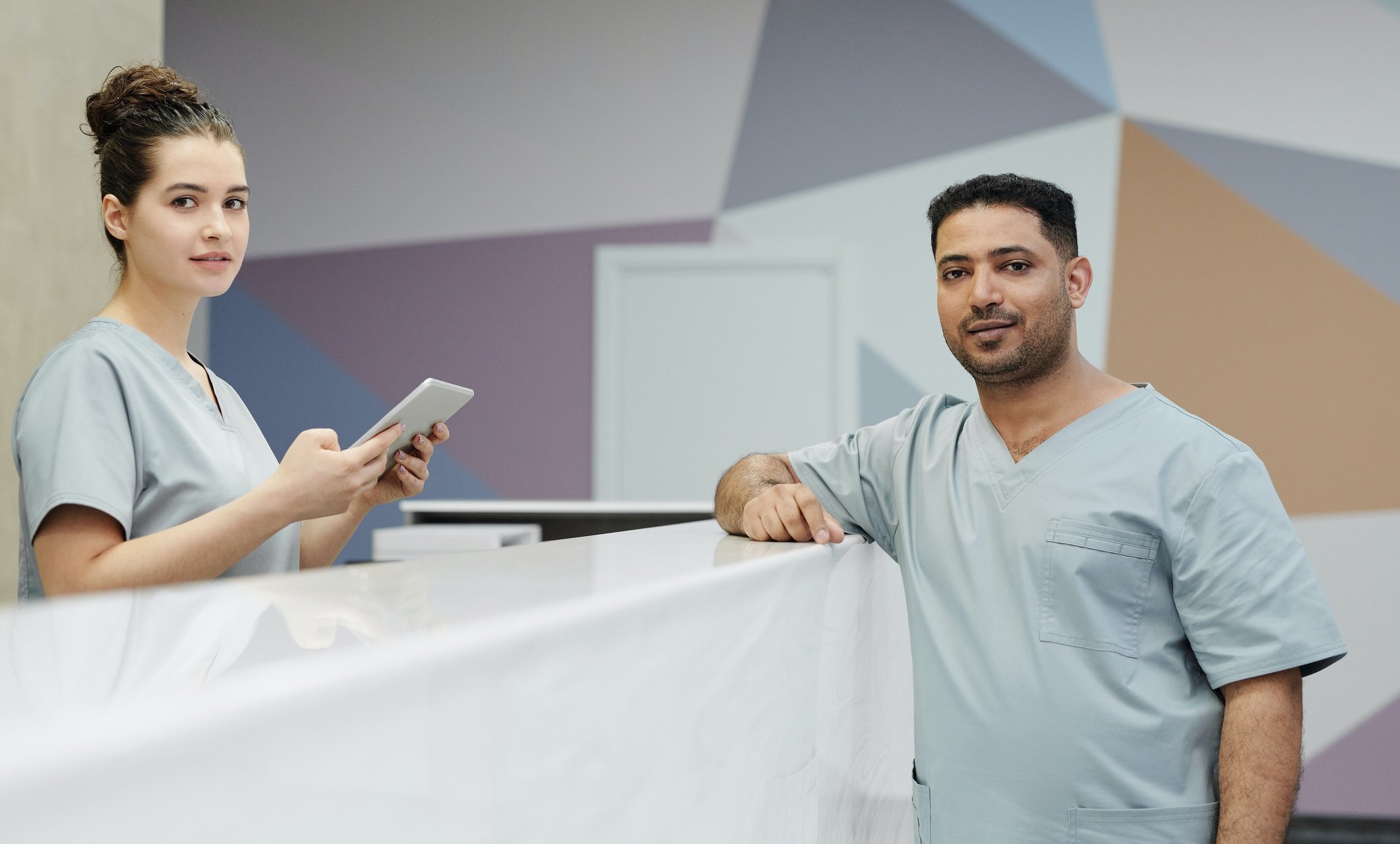 Serving patients in healthcare requires a team effort from hospital staff, with the medical receptionist being the most visible on the front lines. The daily...
read more